There are many benefits to using the Facebook fonts generator. The generator is free, and it offers many different font styles for different purposes. It is also easy to use – just copy and paste text to create text using a particular font style. This tool is perfect for those who want to use different fonts on Facebook. It is very easy to use and even comes with a video tutorial. It will make it possible for you to use different fonts on your Facebook page without any problem.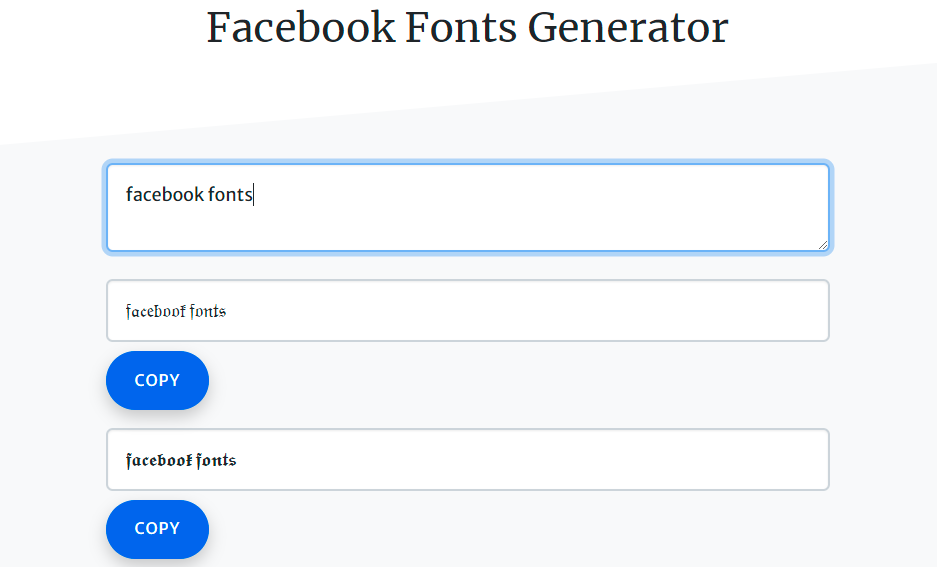 The Facebook fonts generator is easy to use and can be used to make headlines, comments, and FB fancy names. It's an excellent way to customize the look of your pages or posts, and it also makes them look more personal. People are more likely to see posts with stylish fonts than those with dull designs. In addition, users are more likely to notice your post if it's written in a fancy font. A well-designed Facebook feed will make it stand out from the rest.
Create Stylish and Bold Text on Facebook
The Facebook fonts generator can also be used to add more style to your posts and product descriptions. Unique and stylish fonts can attract more attention and improve the look of your posts. To use this tool, just ping StylishLetters.Com and go to Facebook Fonts Generator. If you'd prefer a simple font, you can paste the text into the generator and let the generator create the font styles for you. Then copy the font that looks best for you and copy it by pressing the copy button and pasting it on Facebook. This way you can make your Facebook name fancy and unique by just using FB fonts with a click.
The Fonts on Facebook are designed to make your text look cool. These fonts can be used in your profile, bio, and other places on your Facebook account. They can be used for all kinds of purposes and are free. The Facebook Fonts generator is a great resource for designers. The fonts are easy to use, but they also allow you to add images to your posts. They are ideal for branding your page. You can use this font for any of your social networking needs.
Facebook Font Changer
Facebook font changer is a great way to convert regular text into fancy texts you can use in Facebook posts, comments, and Facebook profile names. It is compatible with different fonts and can create several stylish Facebook fonts. It also supports many different language variations. This software is easy to use and can be useful for anyone on social media sites. If you're not happy with the font you're currently using, there are other ways to customize it. Read on to learn about these other methods.